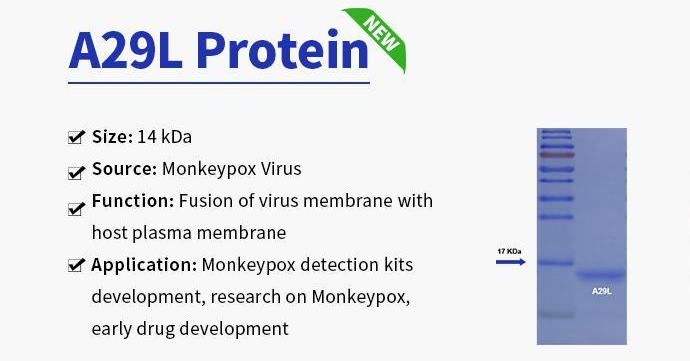 New Product Launch
Background information:
Monkeypox is a rare disease that is caused by infection with monkeypox virus. Monkeypox virus belongs to the Orthopoxvirus genus in the family Poxviridae. The Orthopoxvirus genus also includes variola virus (which causes smallpox), vaccinia virus (used in the smallpox vaccine), and cowpox virus.
2022 Monkeypox outbreak:
Since 13 May 2022, and as of 7 June 2022, 1088 cases of monkeypox have been confirmed from 29 countries that are not endemic for monkeypox virus.
The sudden and unexpected appearance of monkeypox simultaneously in several non-endemic countries suggests that there might have been undetected transmission for some unknown duration of time followed by recent amplifier events.
Our purpose:
As a leading manufacturer of IVD raw materials and finished rapid test kits. We hope that the products we developed can help you identify the risks of your body in time and keep further safe and health. On this ground,  Bioantibody successfully developed A29L protein from Monkeypox virus, which can be applied on Monkeypox virus detection and research.
Product description:
Name: A29L Protein
Size: 14 kDa
Source: Monkeypox Virus
Function: fusion of virus membrane with host plasma membrane
Application: Monkeypox detection kits development, research on Monkeypox, early drug development
For Monkeypox virus, Bioantibody provides full solution includes:
1. Raw materials for Research & Development of Monkeypox and early drugs development etc.
2. Monkeypox real time PCR detection kit
3. Rapid detection kit for Monkeypox virus
·  Monkeypox virus antigen rapid test kit
·  Monkeypox virus IgM+IgG antibody rapid test kit
Keep safe with Bioantibody!
---
Post time: Jun-09-2022